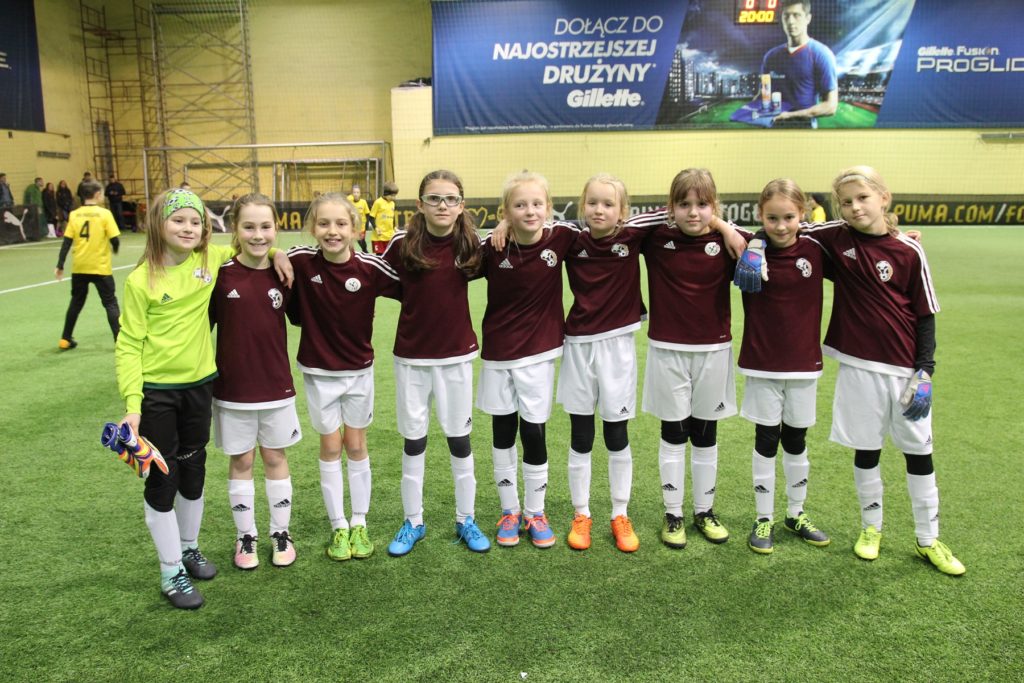 Diamonds Girls U12 in Aktrin league
On Sunday Diamonds Girls U12 Representation (year 2007/2006) started playing in Aktrin Kids League.
Boys are challengin boys 2008.
Coaches of the team are Coach Zuzia and Coach Ania.
In every round Diamonds Team is playing two matches.
This time our team was playing against Unia Warszawa and CWKS.
Coach Zuzia: "It was the first match in the league played by Diamonds U12 team. Our opponent was Unia Warszawa. It was the first fixtured played in 7 v. 7 syystem. Girls tried really hard but they couldn't cope with the new formation. Big number of mistakes helped our opponent to achieve such a high score.  In the second match we challenged CWKS team. This meeting looked tremendously better than the first match. We managed to create offensivea actions and shoot on target many times. Unfortunately, all situations and mistakes in openining the game did not let us win."
Next match is this Sunday!
#GoDiamonds