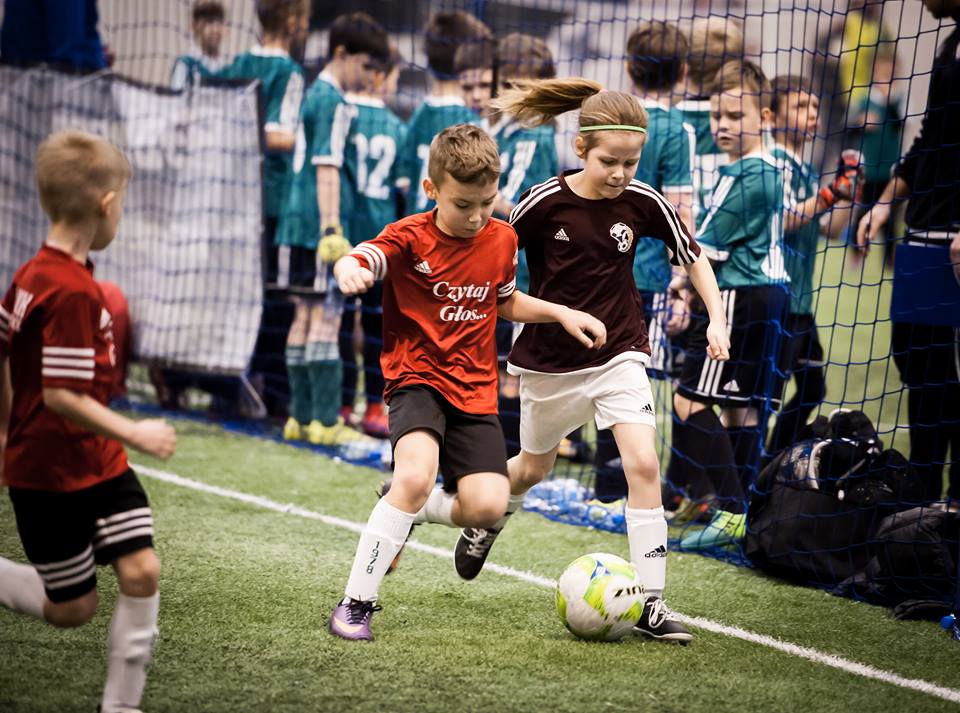 League weekend 06.01-07.01
W rozgrywkach Kids Soccer League w ten weekend pauzowała drużyna z rocznika 2008 oraz drużyna z rocznika 2005.
W związku ze świętem nie udało się organizatorom znaleźć przeciwników dla naszych piłkarek.
Rozgrywki w lidze Aktrin jeszcze przed świętami zakończyła Reprezentacja U12 (rocznik 2007/2006) i już niedługo rozpocznie kolejne zmagania.
Year 2009 (U10 Mokotów/ Wawer/ ASW ) – 5th round of Kids Soccer League (boys 2010)
Diamonds Academy – ZWAR Warszawa
Diamonds Academy – MLKS Widok Skierniewice
Goals:: Klara 1, Wiktoria 2
Representation of 2008 (U10) – 9 mecz liga Aktrin Kids (chłopcy rocznik 2009)
Huragan Wołomin A – Diamonds Academy 12:9
Goals:: Mela 4, Nikola 2, Maja 2, Kasia 1
Year 2004-2002 (U16) – 5th round of Strefa Sportu  (boys 2004)
Diamonds team has played against AP Brychczy. It was the first match after the Christmas break. Our goalkeeper did her best on the goal and have some fantastic saves. The fixture was an equal one. In a second half our girls dominated the game. Unfortunately, boys used our every mistake and match has ended with their victory.
Diamonds Academy –  3:2
Goals:: Sandra 1, Julka 1