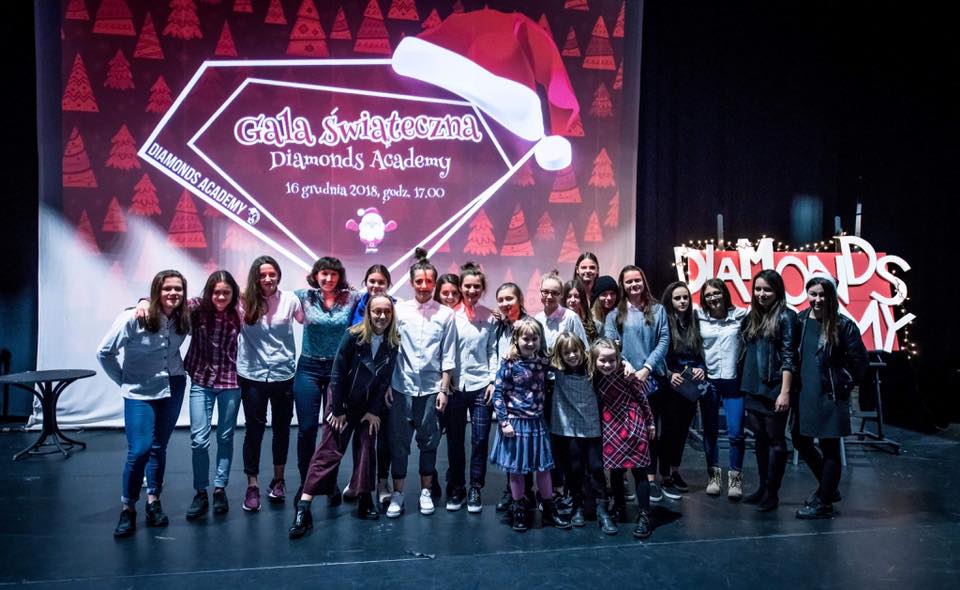 Diamonds Academy Christmas Party 2018!
Third Christmas Party in Diamonds Academy is behind us!
In a beautiful Christmas atmosphere Diamonds Family has met in American School of Warsaw.
Every Diamonds player got her Christmas gift.
Diamond of the year was a player who is a role model.
Awards were given for the season 2017/18,
Diamonds of the year2018 U8 (rocznik 2010/11) :
Mokotów – Emilka
Konstancin – Chloe
Wawer – Basia
Diamonds of the year2018 U10 (year  2009/08):
Mokotów – Wiola
Konstancin – Wiktoria, Kinga
Wawer – Iga
Diamonds of the year2018 U12 (year  2007/06):
Mokotów: Estera
Wawer: Allison, Amelka
Konstancin: Maja
Diament Roku 2018 U16 (year  2005/03)
Konstancin: Julia
Also we have picked the 11 of the year 2018: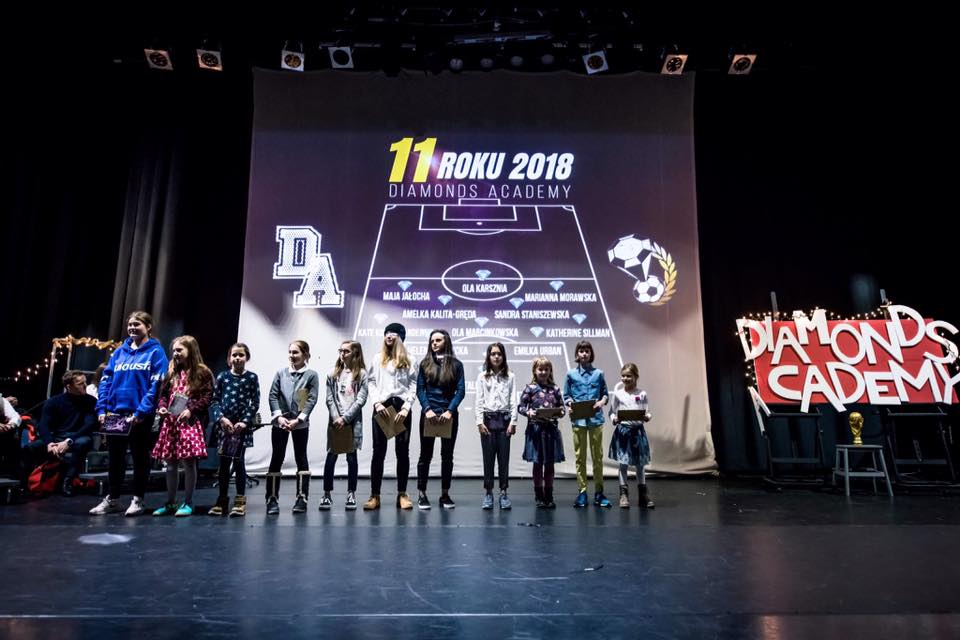 Also the parents were awarded for their support and help for the Club.
During the lottery we raised money for a girl with Cancer – Kornelka. We gathered 1440 zł.
We would like to thank – Meghan i Haiden, who charmed us with a great performance of Christmas song. Thank you!
After the Christmas party there were time for a small treat.
Thank you all for coming!