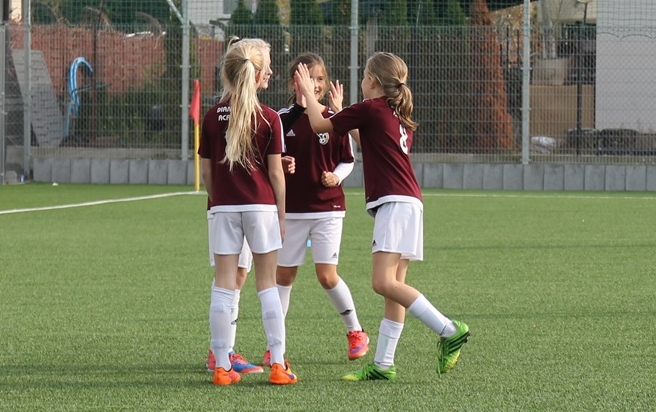 U12 Team on Tymbark Cup
On Thursday (19.10)  on Stadium in Ząbki there were games of U12 category within XVIII edition of Tymbark Cup. 
This season players born in 2007 and 2006 took part in U12 category.
Diamonds Academy was represented by Diamonds Girls U12 that was mainly compounded from 2006 players.
Unfortunately, we didin't make it to the other stage. Our opponents have beaten us with their physical conditions.
Our Team gained a precious expierience that will for sure bear fruits in the future and in next Tymbark edition when the dominant year will be 2007.
We go back to trainings – loads of football challenges are ahead of us!