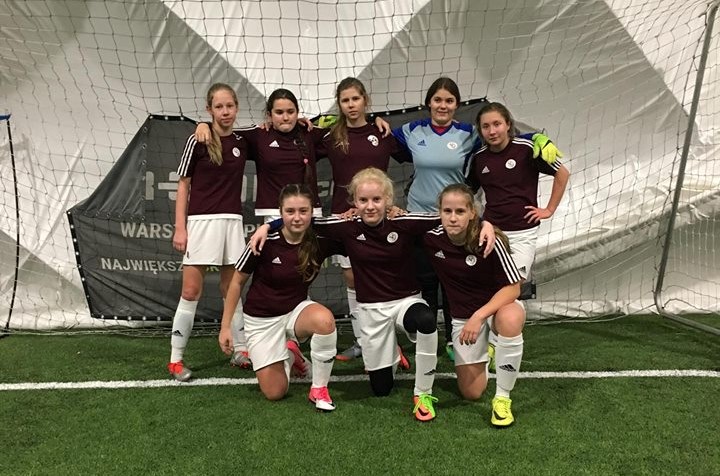 U13 Team started Kids Soccer League
On Sunday our Diamonds Academy U13 team has started playing in Kids Soccer League. Girls are competing with boys botn in 2007.
Team is led by Coach Iza.

In their first game Diamonds challenged SP Polonez Warriors.
Unfortunately, on this day the team lacked in some fundamental players  and they had at its disposal only one substitute
Match has ended with a result 6:2 in favor of our opponents.
Coach Iza: "Unfortunately, the beginning of the match was not in our favor. We lacked in concentration from  the first whistle. We lost 2 goals really fast which was the effect of our mistakes in defence formation. Really bad start did not make our players give up. As the minutes of the fixture were passing the game looked better and better. Girls created loads of goal situatuons. The fixture gave us a precious training  material and showed us what should we focus on. I hope that this first not successful game will give us motivation for even more hard work during the training. I know that every further match will be better and will have positive influence on our development."