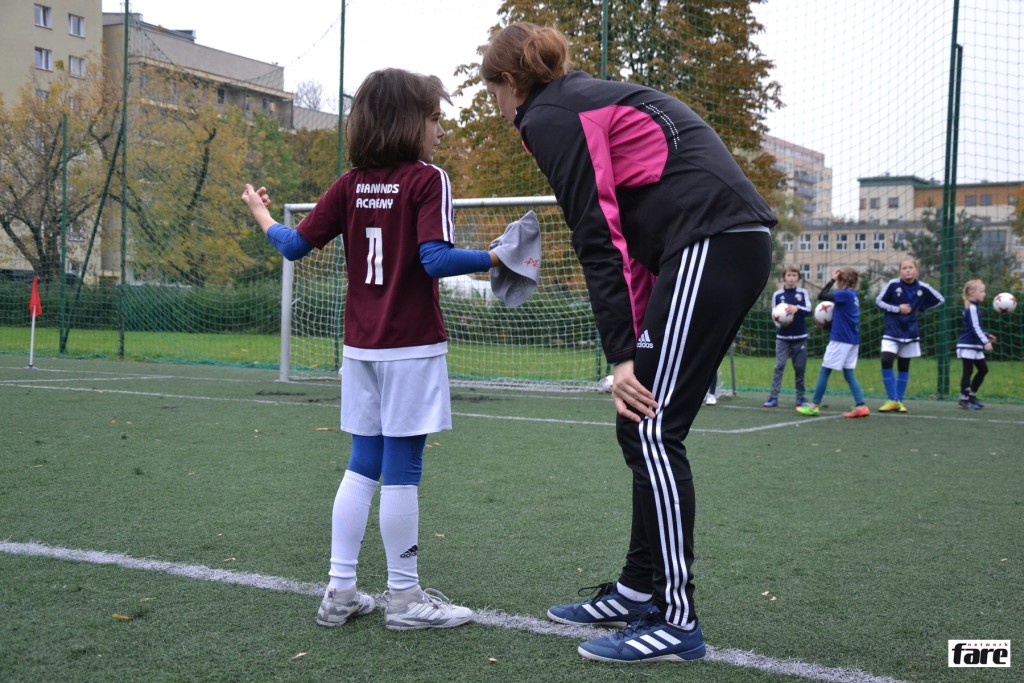 Diamonds Girls 2008 Representation started Aktrin Kids League Winter 2017
On Sunday Diamonds Girls U10 (year 2008) has started playing  in Aktrin Kids League.
Girls will play 6 rounds there against boys 2009.
Coach of Diamonds Girls U10 is Coach Sandra Wachowicz.
In the first fixture our opponent was B Huraganu Wołomin. In the begining of the match the game was nervous. Boys surprised our players with quickly shooting the goals. Girls managed to score goals, become even and took over the initiative. After the first half the score was 6:4 for Diamonds. In second half girls presented rally good quality of the game. Girls were motivated, concentrated and they were the one who set a avery high standard. There were a lot of passing, good game in defensive, which resulted in shooting 8 more goals. Final result was 14:6.
Goals: Maja x5, Amelia x4, Pola x2, Jessica x2, Nikola x1.
In second game we challenged Mosiir Mińsk Representation. Unfortunately, the match was set really quickly by the boys. They shot the first goals really fast. The boys' game was really fast. Our goalkeepers Lena and Zosia saved the team from conceding the goal many times. Girls fough to the end and in the second half they managed to score 2 goals.
Coach Sandra Wachowicz: "I am really satisfied with our first performance in which girls realize the prematch assumptions. The beginning wass tough byr we fought and it gave su the control in the next minutes of the game. Girls' game was goos. They created beatiful actions, communicated and supportted each other on the field. There were mistakes in our defensive but thanks to that we know what should we work on.
In second match our team lacked in marking the opponent, blocking shoots. We were lost in the game by the goals shot by boys. We know that we hhave to work on our motivation in tough situattions. Lose is not a failure, it is a motivation for being better. Last 5 minutes showed that we can do it all – we can fight and shoot goals even such difficult opponent.
Thank you Parents for the support! It is really important for girls that you are there with us.."
Next match is next week!
#GoDiamonds