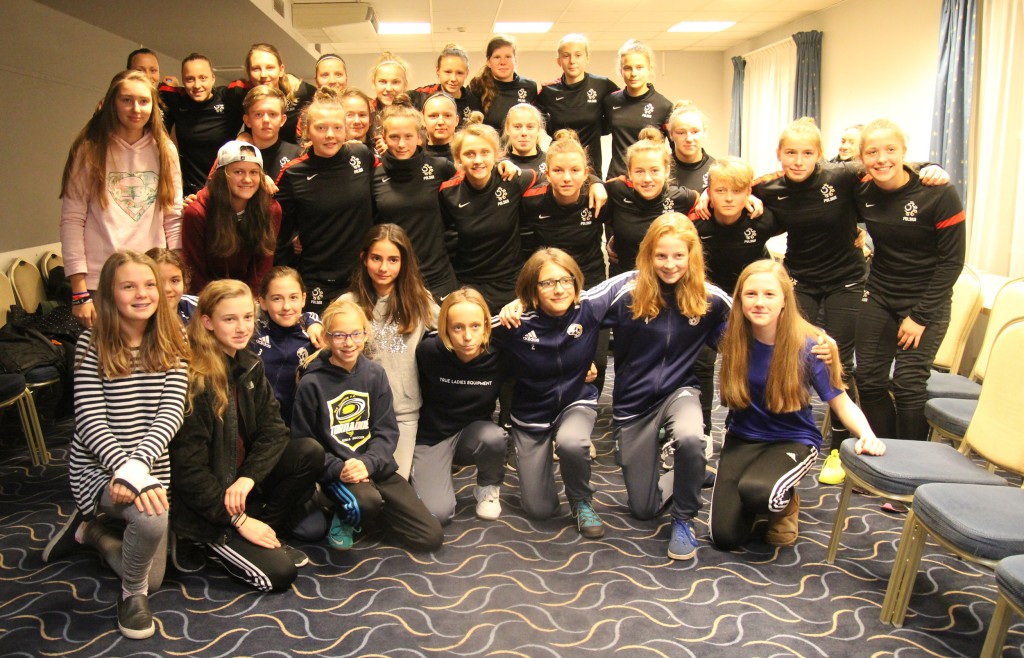 Diamonds Team 2003/2004 have visited Women's Poland National Team U17
Our oldest players 2004/2003 visited Poland Women's National Team WU-17 that were staying in Pruszków. 
Diamonds team had an opportunity to talk to older and more experienced players about their passion and the power of dreams.
They talked about the honor of playing for the Representation and about emotions that they cope with when playing in white-red colours. National Team WU17 Coach Nina Patalon stressed that playing for Poland is not only an honor but also a great responsibility that requires a lot of sacrifices.
Our girls found out how a proffesional football player life looks in such a young age.
After valuable conversation and the meeting our players watched the training of Poland Team. They could see where hard work and dedication lead.
Thank you WU17 Poland National Team for having us! Thank you WU17 Coach Team for your time!
Fingers crossed and good luck in elimination to Europe Championships!
We hope that this experience will be an inspiration and motivation for all our players!